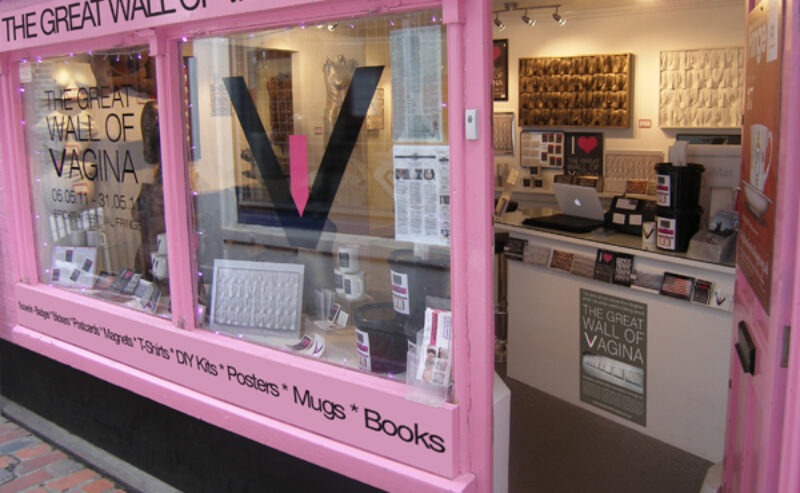 These products have been designed and produced by Jamie McCartney to spread the word about The Great Wall of Vagina. Sales help recoup the cost of producing and exhibiting this important public artwork and associated works now in production, as well as producing and maintaining this website as a free public resource. Everything has been entirely self-funded by the artist without any public money or grants of any kind. It has been a 'labia of love', as he likes to say!
We ship all over the world so wherever you are we hope you'll find a souvenir to keep or give as a gift. If you have any suggestions for products you would like to see, please feel free to tell us via the contact page. We welcome your comments.
If you are able to add a small donation to your order we would be so grateful.
Thank you,
The Great Wall of Vagina team
Buy Gifts

Books, mugs, posters, postcards, casting kits, soaps etc. Get your own little piece of the Great Wall of Vagina!

Buy Original Artworks

Highly collectible, unique & limited edition, genital-based sculptures and photography by Jamie McCartney based on The Great Wall of Vagina.
COVID-19 / BREXIT UPDATE
Thank you for continuing to support this project! :)
We are open for web sales as usual but deliveries may take a little longer at this time. Shipping times to Europe have also been affected by this political stupidity. We apologise.
WE DELIVER WORLDWIDE
Shipping is calculated at checkout :)